Kraft provided manipulator systems, under direct contract to both Bechtel and GPU Nuclear Corporation, for use in defueling operations within the Unit 2 reactor vessel. In this application, Kraft manipulator arms were located underwater in the reactor vessel and used for core fuel removal.
For other applications at Three Mile Island, Carnegie Mellon University selected a Kraft manipulator for use on the remote work vehicle (RWV) program, also known as "Workhorse". Workhorse was a mobile work system for remote reconnaissance, recovery, and decontamination operations in radiological environments. The Kraft manipulator arm on Workhorse demonstrated impressive capabilities which were offered in support of the clean up efforts. Since those early days Kraft manipulator arms have found use in many other nuclear applications world wide.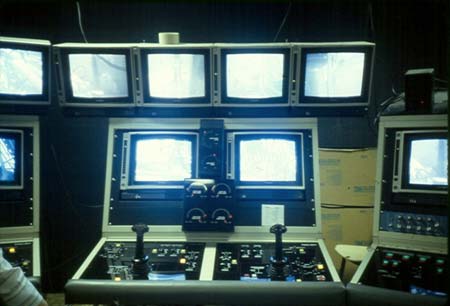 © Kraft TeleRobotics, Inc.